When it comes to gospel music in Nigeria, there are a lot of talented and inspiring artists emerging. However, one particular artist who is breaking boundaries and making waves in the industry is Limoblaze. Limoblaze is one of the hottest rising stars in the industry. With a unique blend of African beats, Gospel lyrics, and hip-hop rhythms, Limoblaze is quickly gaining popularity among music fans around the world. He's an artist who is committed to spreading the gospel through his music and has been making a name for himself both locally and internationally.
Limoblaze's musical journey is characterized by a fearless commitment to his craft, as he fearlessly explores innovative sounds and fuses them with heartfelt lyrics that resonate deeply with listeners. His artistry transcends borders, as his influence extends beyond Nigeria, gaining traction and admiration internationally.
Who Is Limoblaze?
Samuel Onwubiko, simply known by his stage name Limoblaze, is a Nigerian Afro gospel, Afrobeat, and Hip-hop, gospel singer, songwriter, recording, and performing artist. He hails from Bende local government in Abia state Nigeria and was born on 25th September 1995.
Limoblaze's Early Life / Biography
Limoblaze started writing music at a young age, and his love for music grew over time. He was influenced by a variety of artists, ranging from gospel artists like Kirk Franklin, Lecrae, and Mali Music, to secular artists like Kanye West and Jay-z.
Limoblaze's style of music is a blend of hip-hop, afrobeat, and R&B, and he uses this unique style to create music with a message that speaks to people of all ages and backgrounds. He began his musical career at a very young age of 8 years as a backup singer and being part of a children's church choir. Ever since his musical career, he started professionally as an independent artist in 2014 and has increasingly gained both local and international recognition through his songs and music videos. He grew up in Makurdi, Benue State, Nigeria. Limoblaze is a graduate of Electrical Electronics Engineering from the Federal University of Agriculture, Makurdi.
Limoblaze's Music Career
Limoblaze officially began his music career in 2012 when he released his first mixtape titled "Road To Success." Since then, he has released several albums, mixtapes, and singles, including his debut album "Blind," which was released in 2016. Some of his popular songs include "All Day," "Life Is Easy," "God's Favourite Baby," and "Mind." Limoblaze has also collaborated with other gospel artists, including Da' T.R.U.T.H., S.O., and Gil Joe. One of his biggest hits so far is "Jireh remix" which he sang alongside Lecrae and Happi music.
Limoblaze's music has been recognized not only in Nigeria but also internationally. He has been nominated for several awards, including the 2019 African Gospel Music and Media Awards (AGMMA), where he was nominated for the Best International Act category. He also won the "Afro Hip Hop Revelation of the Year" award at the 2019 Maranatha Awards USA.
Limoblaze's Albums
Limoblaze has a wonderful collection of gospel albums filled with Afro-gospel songs that will bless you. He has also featured artists such as Emandiong, Marizu, Ada Ehi, CalledOut Music, Asha Ellia and many more. Below is a list of all his album releases:
Blind (16 tracks, released in 2016)
Before Now (17 tracks, released in 2018)
Afrobeats Rap and Jesus (9 tracks, released in 2019)
Blow My Mind (7 tracks, released in 2020)
Bridges (9 tracks, released in 2020)
God's Favourite Baby (13 tracks, released in 2021)
Sunday in Lagos (7 tracks, released in 2022)
Impact and Message
Limoblaze's music is not just about entertainment but also about spreading the gospel. He is passionate about using his music to inspire people and bring them closer to God. His lyrics are filled with messages of hope, love, and faith, and he uses his personal experiences to connect with his listeners.
Through his music, Limoblaze not only entertains but also inspires and uplifts. His lyrics carry a profound message of faith, hope, and redemption, touching the hearts and souls of those who hear them. By fearlessly addressing relevant social issues and personal struggles, Limoblaze empowers and encourages his listeners to embrace their identity in Christ and live purposefully.
Limoblaze's impact extends far beyond the realm of music. He serves as a beacon of inspiration to aspiring artists, proving that with talent, passion, and perseverance, one can achieve remarkable success while remaining true to their calling. His authenticity and unwavering commitment to his faith make him a role model for young musicians seeking to make a difference in the world through their art.
As Nigeria's gospel music scene continues to flourish, Limoblaze remains at the forefront of this exciting movement, leaving an indelible imprint on the hearts and minds of all who encounter his extraordinary talent. His music serves as a testament to the power of faith, artistry, and the ability to touch lives through the universal language of music.
One of the things that make Limoblaze stand out is his ability to connect with young people. He understands the challenges that young people face, and he uses his music to encourage and inspire them to live a life of purpose and meaning. He believes that music is a powerful tool that can be used to change lives and make a difference in the world.
What's Next for Limoblaze?
As Limoblaze's popularity continues to grow, he shows no signs of slowing down. He is currently working on a new album, which is expected to be released soon. He is also planning to go on tour, which will take him to several countries around the world.
Limoblaze's passion for music and his commitment to spreading the Gospel through his music is what sets him apart from other artists in the industry. His unique style and sound have earned him a dedicated fan base and have made him a rising star in the Afro-Gospel music industry.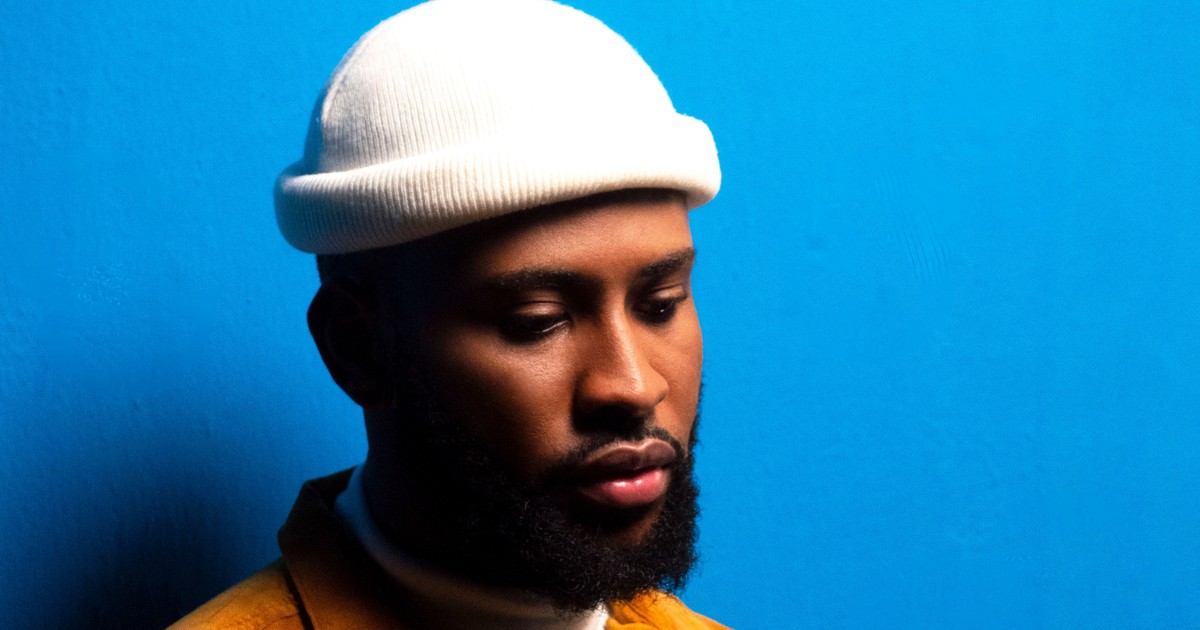 Final Thoughts
Limoblaze's rise to fame in the Afro-Gospel music industry is a testament to his hard work, dedication, talent and the grace of God. His music has inspired and uplifted listeners around the world, and he shows no signs of slowing down. As he continues to create more music and go on tour, we can expect to see more of Limoblaze and his unique blend of Afro-beats, Gospel lyrics, and hip-hop rhythms.
His unique style of music and his commitment to spreading the gospel makes him stand out from other artists in the industry. With his talent, passion, and dedication to his craft, there's no doubt that Limoblaze will continue to inspire and touch the lives of many people around the world.
Connect With Limoblaze
Social Media
Music Platforms